Our Commitment
Since day one, our mission at Bluebonnet has been simple - to bring nature-inspired joy to daily essentials. This mission wouldn't be complete without a commitment to reducing our carbon footprint to help preserve the very world that brings us inspiration and life. Below are the three that categories we're investing in to fulfill our commitment.
Plastic-free Packaging
All of our items come with 100% plastic-free packaging. Why? Every year the world produces 380 million tons of plastic, with 89 percent of plastic in the ocean coming from single-use items like packaging.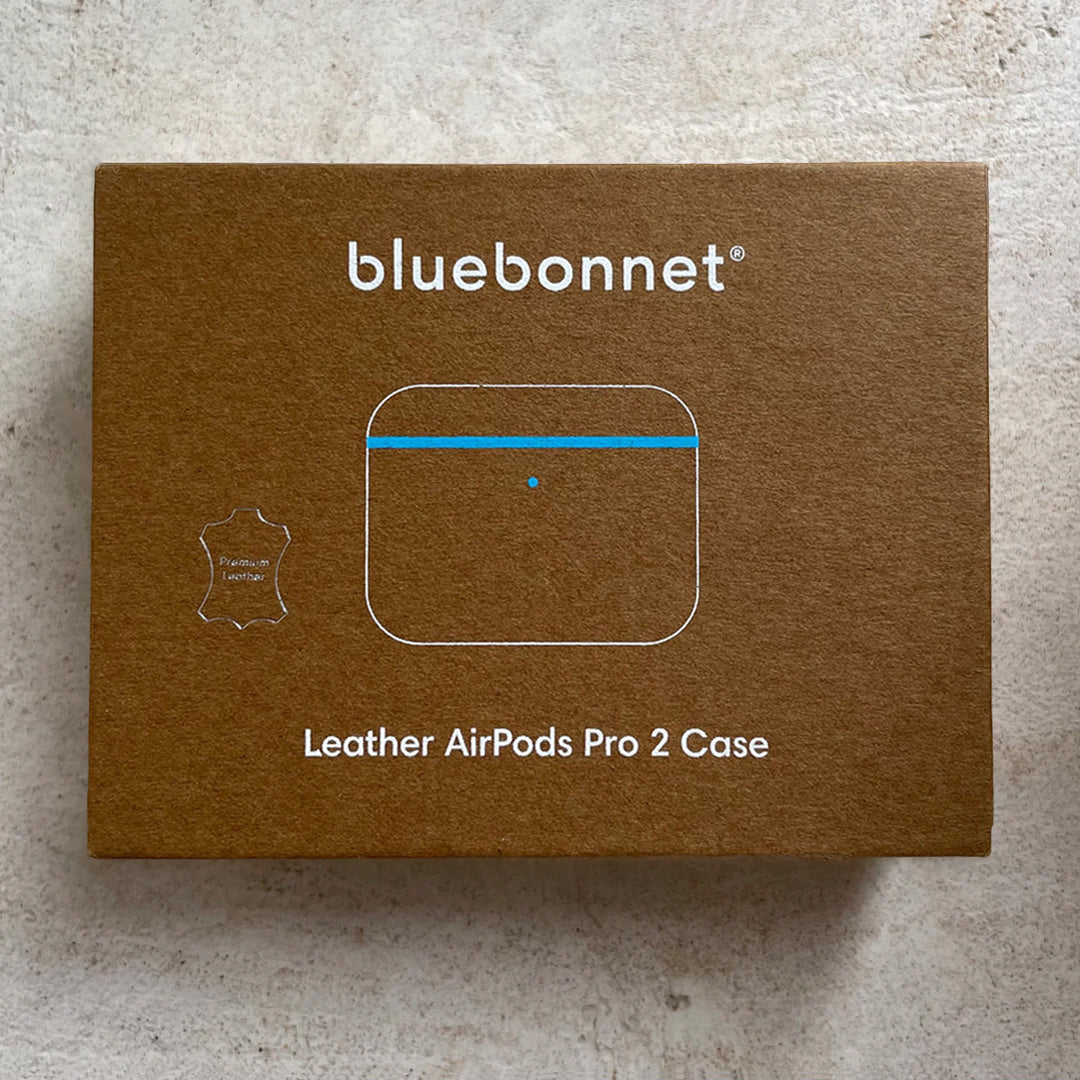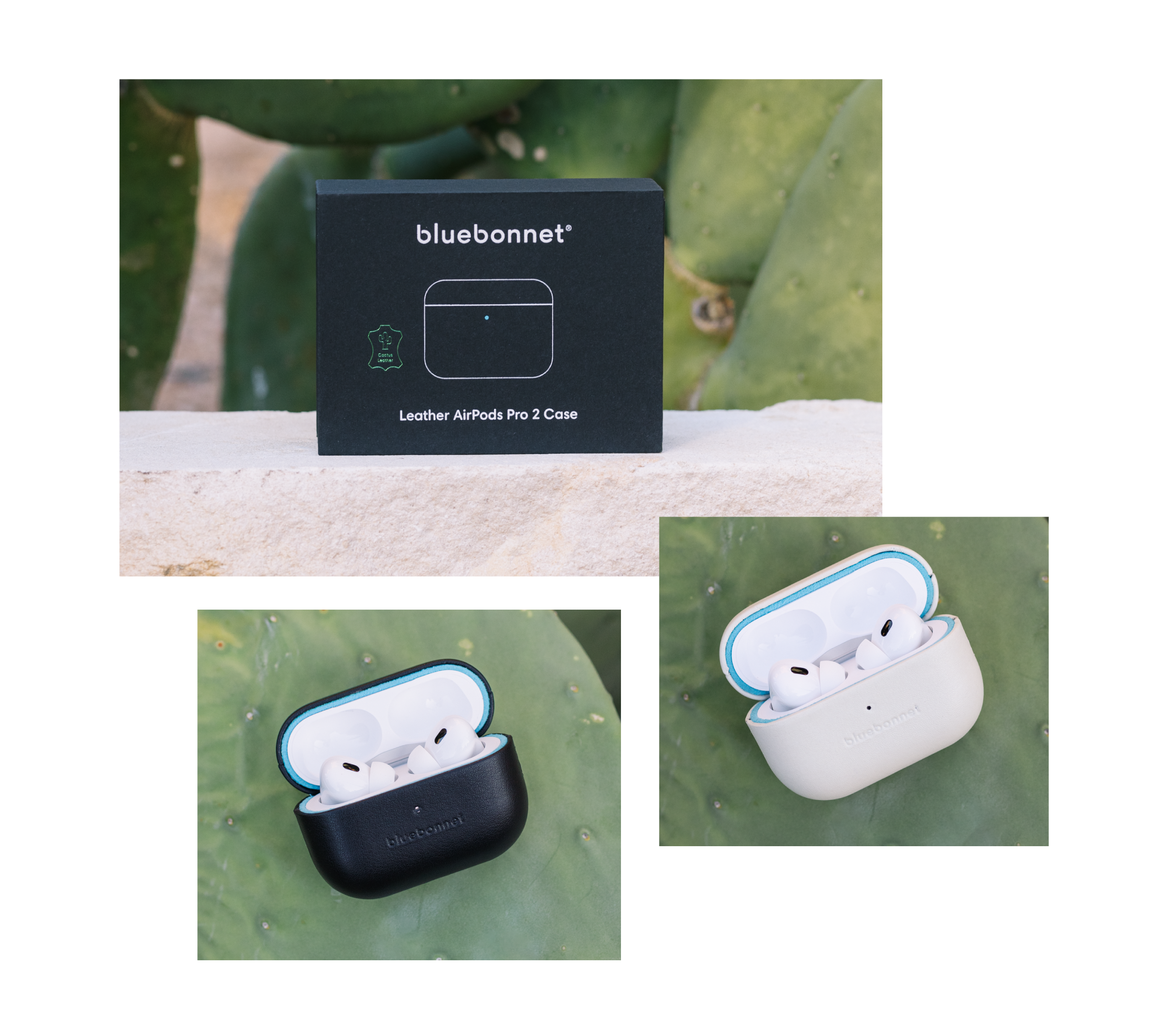 Cactus Leather
Launching in 2024, we're bringing new colors to our Apple accessories line with the world's first highly sustainable and environmentally friendly organic material made of Nopal cactus in México.Cactus leather is often distinguished by its great softness at the touch while offering a great performance for a wide variety of applications and complying with the most rigorous quality and environmental standards. The aim is to offer cruelty-free, sustainable alternatives, without any toxic chemicals, phthalates and PVC.

— Cactus is a natural carbon sink, it has a great CO2 sequestering capacity.
— From our supplier's 14 acres, they are able to absorb 8,100 tons of CO2/year while the farm generates 15.30 tons of CO2 annually.
— Only the mature leaves of the cactus are cut, enabling repeat harvest every 6-8 months from the same plants.
— The cactus is USDA-certified and is grown in an organic farming system
— Cactus naturally regenerates soil.
— It only takes 200 liters to grow one kilogram of cactus biomass which water is absorbed by the plant itself from humidity present in the atmosphere, compared to 1000 liters (on average) to grow the same kilogram from other crops.
Biodegradable Natural Wheat Straw
With more than 6.84 billion smartphone users in the world, we're on a mission to reduce e-waste with our innovative charging cable line crafted from biodegradable, natural wheat straw.
We're only just getting started.
We would love to hear any feedback or new ideas that would allow us to design our products more sustainably.
Email us at howdy@bluebonnetcase.com